We buy all kinds of objects and works of art
Do you think there are objects in your home that could be valuable because of their age? Do you want to sell old works of art? In Antigüedades Montoya we buy all kinds of antiques from individuals throughout Spain.
We buy all kinds of silver pieces, canes, gold and silver coins, watches of all kinds, religious art such as carvings, French art: watches, trimmings, sculptures, all kinds of decorative items, fans, sculptures, paintings religious, paintings of all ages, bargueños, etc.
&nbsp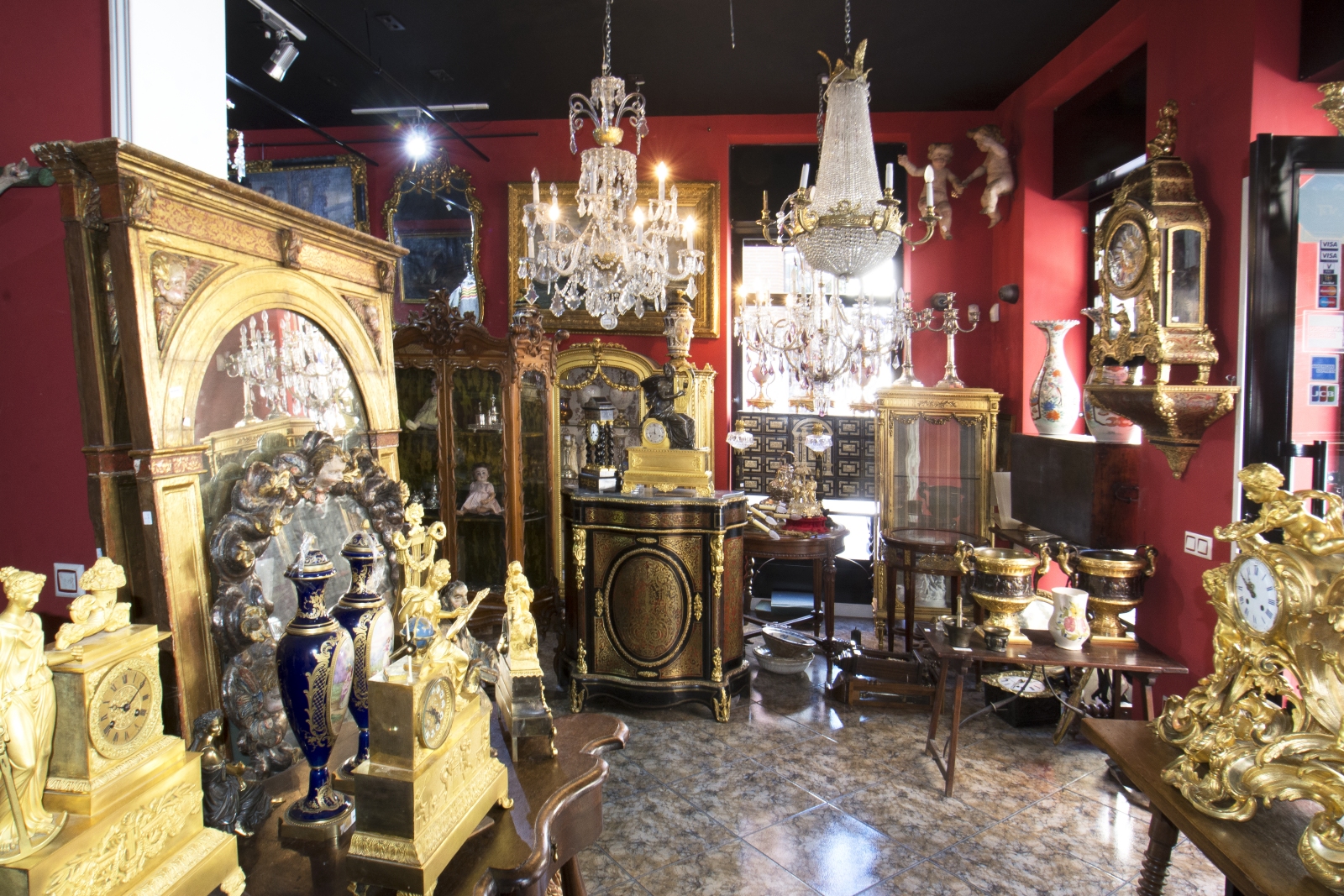 We are antiquarians, since 1963
We are a family business with 60 years of experience, Antigüedades Montoya, was founded by Enrique Montoya Jimenez in 1963 and since then and with three generations of antique dealers dedicated to art and antiques, we have experience in all types of art and antiques so that their assets are valued in their fair price, with seriousness and absolute reserve.
We mainly acquire complete collections, small and large, of any subject. We pay on the spot.
Please send us to this email address, [email protected] , the following information:

· Clear and detailed photographs of the piece or collection.
· Description of the piece (material, origin, size, state of conservation...) or of the collection (theme, origin, number of pieces, state of conservation...).
· Place where the piece or collection is located.
· Your contact information: email, telephone and address.

Or you can contact us on the phone (+34) 91 299 50 94 to offer us your pieces.

You can also contact us by WhatsApp

(+34) 622 209 120 , and send us your comments and pictures.
&nbsp
Visit our store in Madrid
We are in the historic center, Calle Carnero, 7. Local Derecha. 28005 Madrid (Spain) , on the "Rastro" of Madrid, It is an area with international fame with more than 400 years of history in which you can find both everyday objects and curious gadgets, antiques and art, you can visit our exhibition and we will gladly assist you.
Contact us, we will answer any questions or queries
If you wish, you can contact us on the phone (+34) 91 299 50 94 , WhatsApp

(+ 34) 622 209 120 , by email to [email protected] or in our contact form and we will answer any questions we may have pose.